all the latest news on corona virus travel restrictions
In this blog, you can find links and latest news about countries which are open for tourism. It has news regarding which countries have quarantine, which are open to vaccinated tourists and so on. It will be updated regularly with all upcoming news about countries which are open and welcoming tourists again.
COVID in Europe: An updated list of travel restrictions for every European country

Most countries have travel restrictions in place in a bid to control the spread of COVID-19.
The latest big changes include:
The EU has recommended that from 1 February anyone travelling from within the bloc will need only a basic 'green pass' health certificate, which can be obtained via vaccination, recovery, or a recent negative Covid test, and remove the need for self-isolation. However, not all countries have stated that they will adopt this rule so check with your destination.
COVID-19 Update: America's CDC issues travel warning against 22 nations, including Australia and Canada
A bid to control the rising number of COVID cases worldwide, the US Centers for Disease Control and Prevention (CDC) has advised against travel to 22 countries and territories. The list includes Australia, Israel, Egypt, Panama, Qatar, the Bahamas, Bahrain, Bolivia, Albania, Argentina, Canada, France, Qatar, Saudi Arabia, South Africa, Turkey, the United Kingdom and Uruguay among others.
www.timesofindia.com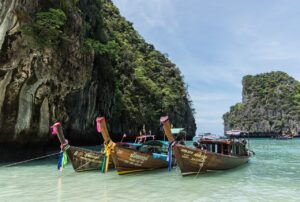 Traveling to Thailand during Covid-19: What you need to know before you go
Thailand has recorded more than 22,000 deaths and over 2.46 million cases of Covid-19 as of February 23, 2022.
On average, around 8,500 Covid-19 cases are reported per day.
On February 1, Thailand restarted its "Test & Go" program, allowing vaccinated international travelers from all countries to enter without lengthy quarantine restrictions.
Thailand temporarily suspended the program from December 22, 2021, citing the rising number of Omicron variant cases in the country.


Traveling to Dubai during Covid-19: What you need to know before you go
  Dubai has been open again to visitors since August 2020, though all arrivals must have valid health insurance and a negative Covid test.
Dubai International Airport, which in 2019 was the world's busiest airport for international passengers, reopened its main Terminal One in June 2021, after being closed for 15 months.
www.edition.cnn.com
Counting on 'Endemic': The Travel Industry Readies for a New Phase
A growing call to consider the coronavirus a permanent fixture in our lives is resonating among travel operators. But that would not necessarily mean the virus is no longer dangerous. In Britain and Denmark most coronavirus restrictions have been lifted, including mask mandates; Austria and the Netherlands have eased lockdown measures despite surges in cases, and in late January, the European Union recommended that vaccinated residents should not be required to undergo testing or quarantine when traveling between the 27 member states.
www.nytimes.com
Philippines reopening to tourism next month
The Philippines will grant entry to visitors vaccinated against Covid-19 from February 10, its government said on January 28, in an effort to boost a tourism sector decimated by the pandemic.
The archipelago nation of more than 7,000 islands had planned to reopen in December 2021, but that was aborted over concerns about the Omicron variant.
Citizens of 150 countries that have visa-free entry to the Philippines will be allowed to enter. Countries on that list include the UK, Japan, Canada, Australia, Italy and the United States of America 
www.edition.cnn.com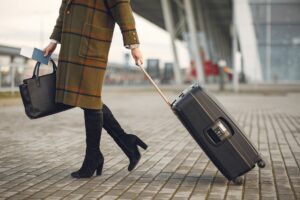 World Insights: Japan battles "unprecedented" increase of COVID-19 cases among elders

The Tokyo metropolitan government on Tuesday said elderly people are contracting COVID-19 at an "unprecedented" rate as the Omicron variant runs rampant across Japan.
Patients aged 65 or above comprised 8.5 percent of the 127,357 new infections reported in Tokyo for the week through Monday, according to official figures.
For those seven days, the total number of elderly people carrying the coronavirus was 2.1 times higher than that of the entire month of August, when Japan was grappling with its fifth wave of infections, the metropolitan government said.
 www.xinhuanet.com
Singapore says it's ready for 2022 travel demand when it returns
There are "encouraging signs of recovery" in Singapore's tourism sector, according to the Singapore Tourism Board.
Visitor arrivals reached 330,000 and tourism receipts reached an estimated $1.9 billion Singapore dollars ($1.4 billion) in 2021, according to data published today by the nation's tourism board.
These numbers, however, are down from 2020, when Singapore received 2.7 million visitors, who spent nearly $4.8 billion Singapore dollars that year.
www.cnbc.com
Malaysia's govt council recommends reopening borders to quarantine-free travel on March 1
Malaysia's government advisory council has agreed to reopen the nation's borders to international visitors as early as March 1, without requiring travellers to undergo compulsory quarantine.
Travellers who enter Malaysia need to conduct a Covid-19 test before departure and upon arrival, the report cited National Recovery Council (NRC) chairman and former prime minister Muhyiddin Yassin as saying."It was recommended by the NRC that the country's borders be fully opened in due time to support the nation's recovery.
www.straitstime.com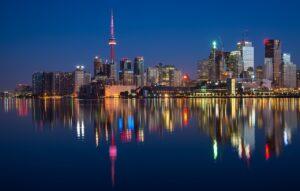 Travelling to Canada from India? All you need to know about the new travel rules

Canadian authorities have said that passengers from India taking a connecting flight from now on will not require to take a Covid-19 test in a third country which was the port of departure for a destination in Canada.
Canada on Thursday has revised some of the restrictions for people travelling from India to curb the spread of the Covid-19 pandemic. In its updated travel advisory, the North American nation has stated that it has removed the requirements for flyers to get a negative RT-PCR report from a single lab operated by the company Genestrings at Delhi airport within 18 hours of departure of the flight. 
www.livemint.com
Covid: Australia to reopen borders to international travel
Australia has announced the reopening of its borders to vaccinated tourists and other visa holders for the first time in almost two years.
"If you're double vaccinated, we look forward to welcoming you back," Prime Minister Scott Morrison said. The reopening, on 21 February, will be welcome news for many sectors including international education.
Australia has had some of the world's strictest border controls throughout the coronavirus pandemic.
In March 2020, the government closed the borders. It barred most foreigners from entering the country and put caps on total arrivals to help combat Covid.