MALDIVES SEAPLANE- THINGS TO KNOW
A seaplane, as its name suggests is an aircraft which takes off and lands on water. The most common hotel transfer in Maldives other than a boat ride is seaplane. For people who have never flown on a seaplane before or are curious about their journey, this blog will help you with all the information
A guide on how to catch a seaplane once you book it and land at the International Airport in Male, Maldives.
Once you book your resort, they will book and arrange the seaplane transfer for you. 
After completing your immigration and once you collect your luggage you will see a resort representative. 
He will take you to the seaplane check in counter which are located near the arrival hall.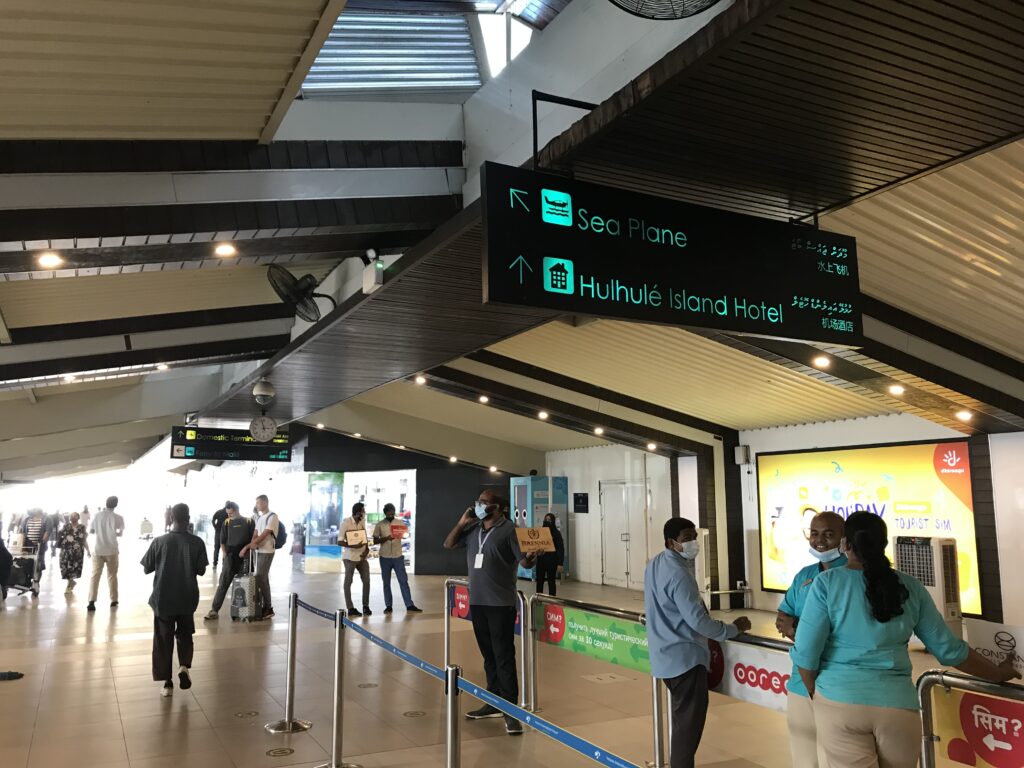 You will have to leave your luggage there. You will be then transferred by car/bus to the seaplane terminal which is a 10 min ride from airport. Some resorts have their private luxury vehicles for transfers. 
You will have to wait approx. 2 hours for you to board your seaplane flight till all the guests from your resort or route join in. There are small lounges inside the terminals usually to wait during this time.
Seaplane boarding passes dont have seat numbers so you just walk to the plane and sit wherever you wish.
As mentioned earlier, seaplanes are extremely noisy and compact.  As there is no A/C and just fans, it can get stuffy and hot. Luggage is stored at the back of plane. As there is limited space, you can keep a small purse or backpack with you. You can handover your cabin luggage to the crew to store at the back of the flight. 
Don't forget to enjoy your first seaplane ride with some gorgeous views 🙂  
On popular demand, our consultations are now available online.  In few simple steps you will receive a customized assistance on planning your itinerary, providing resolution to your queries. 
Check out all detailed information about packages we are offering
All Documents Required for Immigration / Visa on arrival for a tourist in Maldives Share now If you are planning a trip to the beautiful
Read More »
Things to know before travelling to Maldives All the information one needs to know before landing in Maldives  Share now Maldives has been the most
Read More »